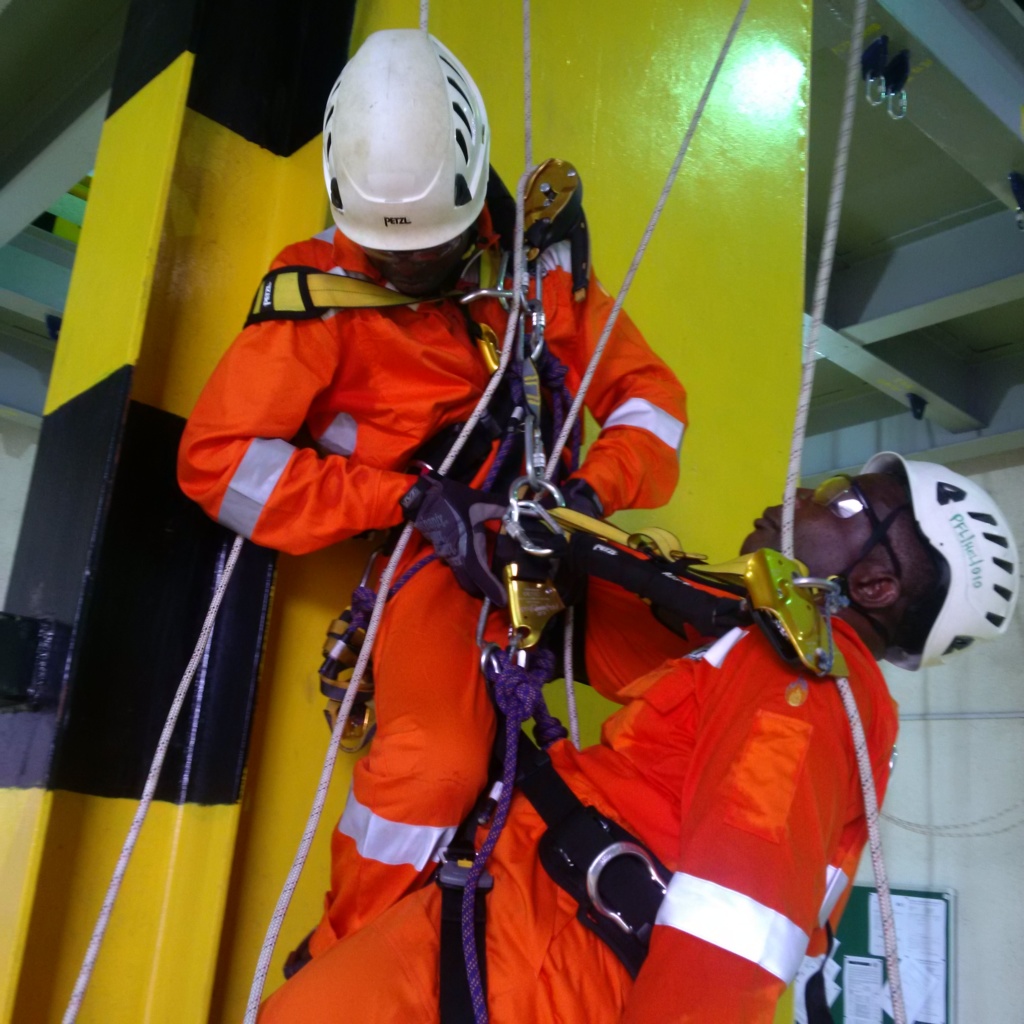 With our team of specially trained Rope Access Technicians who are also OPITO certified in Emergency Response both team members and team leaders, PFL Engineering offers Emergency Standby for workers operating in confined spaces, working at height, working in difficult access areas and in areas where there are dangers of the release of toxic substances. Our Emergency Response personnel are also trained fire fighters and paramedics.
PFL will assist in the compilation of combined client rescue plans which consider all possible eventualities.
In most circumstances a rescue team could be hampered by their lack of understanding of the equipment which is preventing the straight forward extraction of a casualty.
PFL workers are skilled mechanical craftsmen who have been thoroughly trained in all aspects of rescue techniques; our team is trained in first point medical attention and have the latest in both standard and bespoke rescue equipment. We have one of the best training facilities in Africa where our men practice scenarios on a constant basis in preparation for the real activity.
We are set up to take on any of the following rescue activities;
Emergency Medical Technicians (EMT's)
Bespoke training facilities
IRATA rope access
Rescue plans and risk assessment